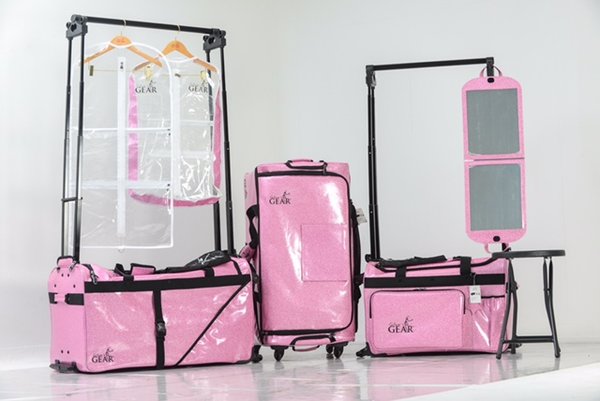 Glam'r Gear is a new and innovative design.
A dressing room on wheels!
Featuring a built in rack system with optional curtain.
Large front insulated pocket to keep food cool or hot
Side pocket and latch strap to hold a folding chair
Adjustable height rack
Keep your bag closed while the rack is in use
Interior mesh storage pouches
NOW SHIPPING. Supplies are VERY limited for the Large. Black Large is SOLD OUT.
Blue is the newest color in the Spring collection
Sizes:
Standard: Approx. 26" L x 16" W x 17" H ( 5 + costumes hanging)
Large: Approx. 33" L x 18" W x 19" H ( 10 + costumes hanging )