Pirouette Mini and Pro-Lowest price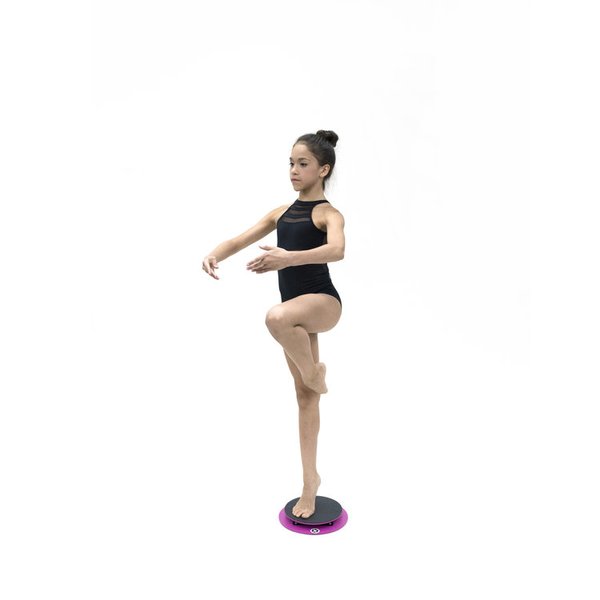 Pirouette Mini and Pro
Recycled, treated wood
Rubber (bumpers)
Non-skid adhesive
Acrylic (finish)
Metal spinning mechanism (concealed)
Features:
Holds up to 500 lbs.
Stays in place during spinning
Non-skid and non-slipping
Acrylic treatment that repels moisture
Details:
12"L X 12"W X 2"H
4.375 lbs

The Pirouette Mini is a smaller, more portable model especially suitable for beginners - intermediate dancers who are just beginning to turn. Because the Pirouette Pro is higher off the ground and requires more challenging weight distribution, it is more appropriate for intermediate dancers who are already turning.and experienced dancers who are turning on releve.