Top Box-Protect your Sticky Bra and more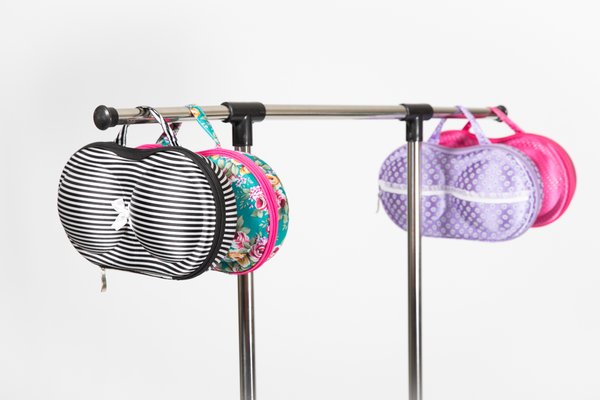 Introducing a better way to store your blinged out costume tops and sticky bras!
The Top Box-
Two sizes
Mini box-interior separating pad
Full size box-interior netted compartment
Store and protect those precious and expensive sticky bras and blinged out costume bra tops. Conceal, carry and protect.
Hard case shell casing
2 industrial strength zippers for easy access
Handling for easy carrying and hanging
Separator keeps apart pieces from sticking together
Bold patterns for visibility