Mini Costume Garment bags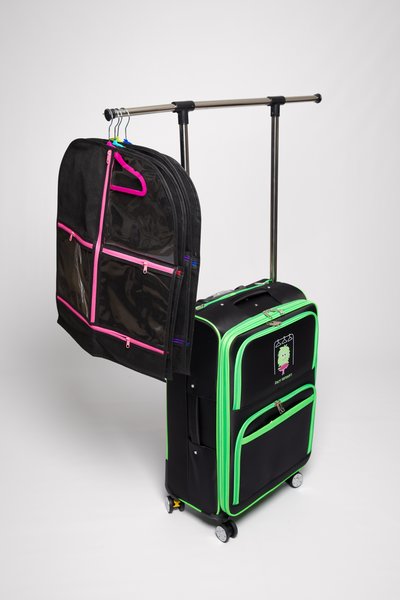 The Mini Costume garment bag.
Same great design and quality as our regular size garment, but smaller.
Breathable high grade woven fabric
Industrial strength zipper
Right clear view 1/4 panel
2 side by side clear zippered pockets
1 elongated zippered privacy pocket
18" L x 26 " W
No need to fold your costumes in half.
Length and width is designed to fit all rolling dance bags.
All mini bags are black with 4 color zipper options
Perfect Purple
Royal Blue
Regal Red
Pretty in Pink
** Logo- Level UP Dance Supplies logo is on the back of all bags.