RhineStone Buddy
Meet your costume's best friend! 
From beginner to the advanced rhinestoner, the Rhinestone Buddy is your best friend.
Simply place the costume onto the buddy and start stoning, pinning and sewing on your appliques.
This is a quick easy and portable way to stone anywhere and everywhere.
3 sizes available.  Please use below chart to choose the best size for you.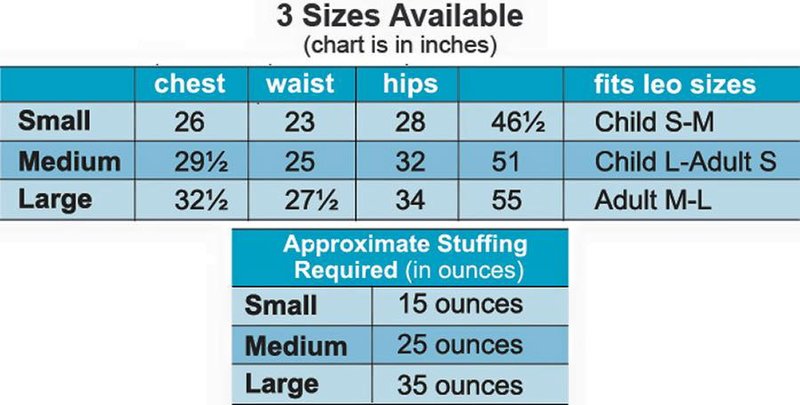 **Our buddies are sold and shipped Unstuffed.
**Stuffing varies in quality and quantity. Our sizing is approximate and can be added or detracted from as needed.